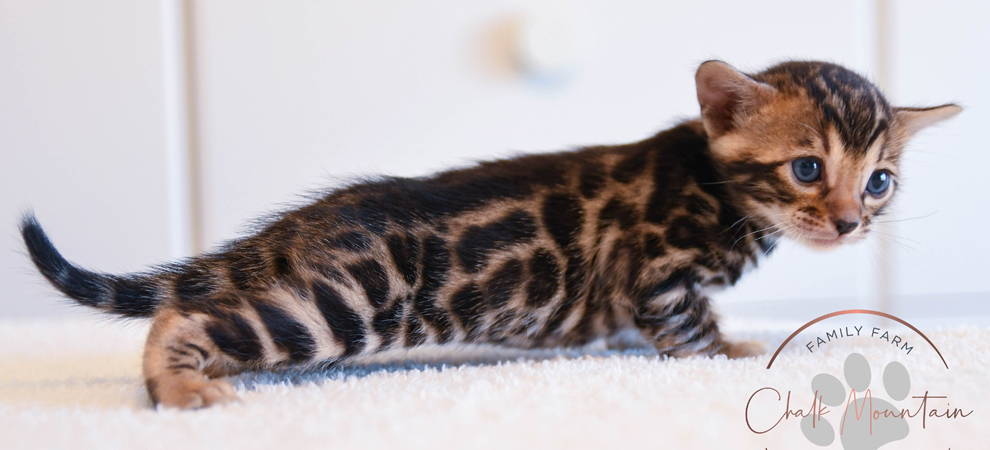 Bengal Kitten: Blossom
Reserved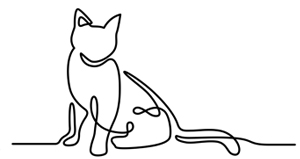 ---
Fantastic Brown Bengal Girl with big clear markings
Born: 8/19/23
Blossom is a quality kitten, with her creamy undertone it makes her big clouded rosettes really clear and defined. She has big expressive eyes, right now her eyes are blue but we expect them to take on a gold or green hue as she ages. Blossom is a brown bengal with a golden face and slightly cooler brown body with striking black markings. There is a possibility that the inside of her markings will lighten slight but we expect the contrast to stay. Blossom will also have what's called a "glitter coat". This is when the hairs are all covered in a glittery reflective coating. Blossom's coat will have a gold metallic shimmer in the sunlight. (Glitter coat is not something that every Bengal has, however all Chalk Mountain Bengals do)
All of our kittens are spayed/neutered before leaving our little farm. To ensure they have plenty of time with their mother and siblings, our kittens don't join their new home until close to 13 weeks. Before your kitten becomes "yours" it is a part of our family. Our kids enjoy every minute playing with and carrying the kittens around. Sometimes they get dressed up like dolls and other times they "help" build legos in the play room. Either way, we enjoy them and you get a socialized sweet kitten when it's time to join your family.
Contact us so we can talk 254-485-5289
We would like to make sure you're the right fit for our little bengal kittens.
---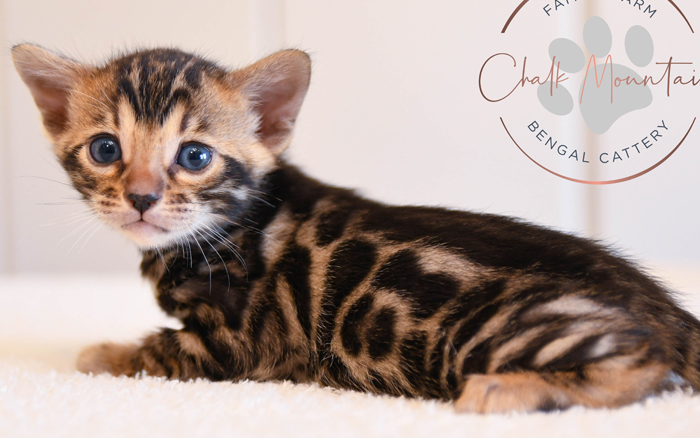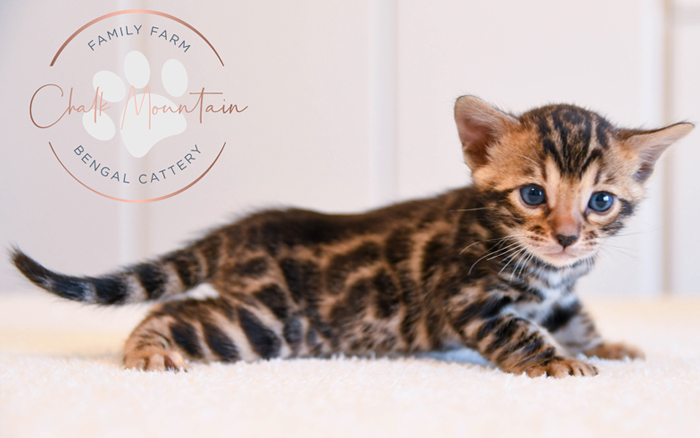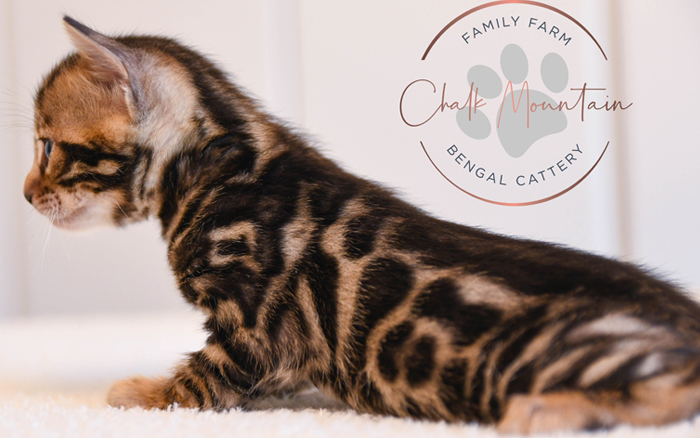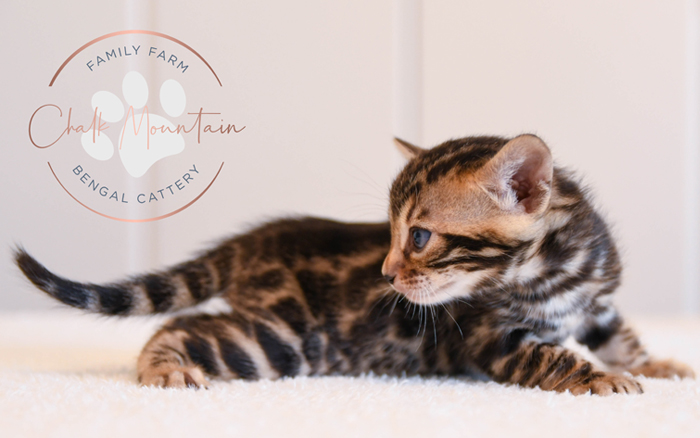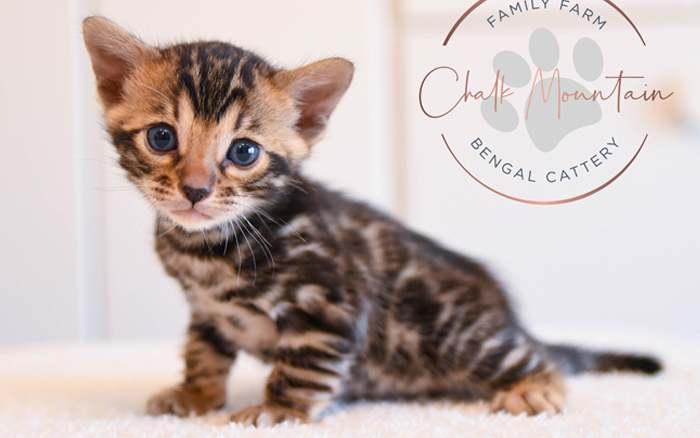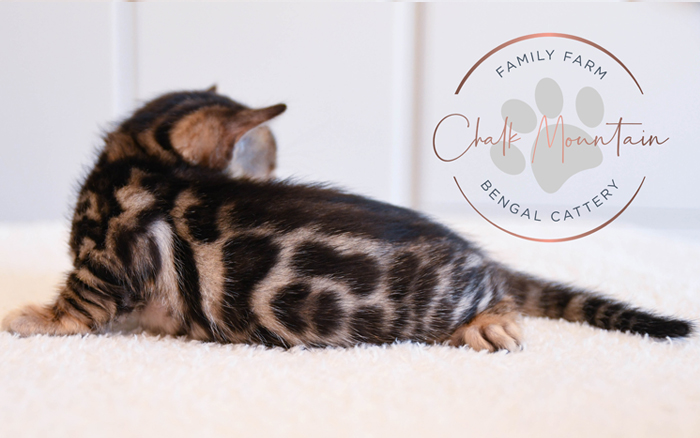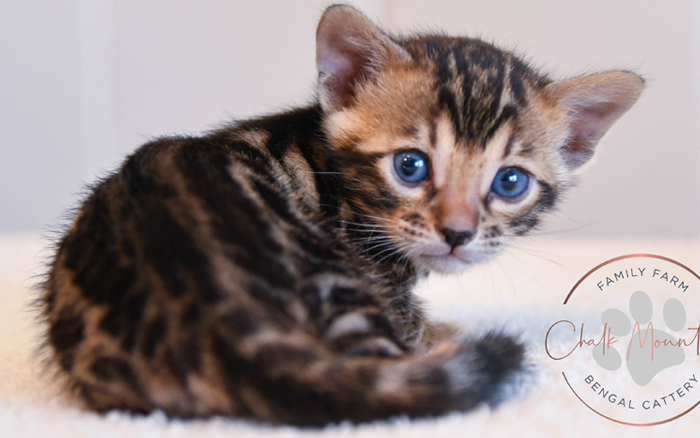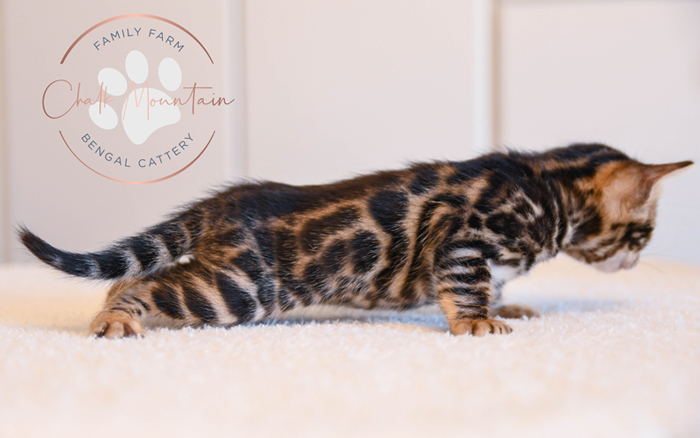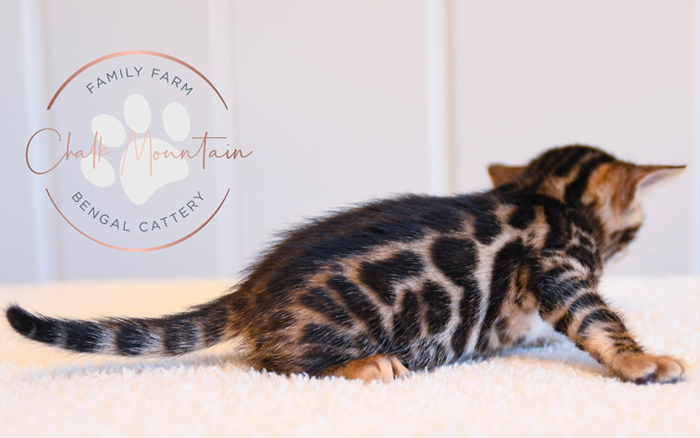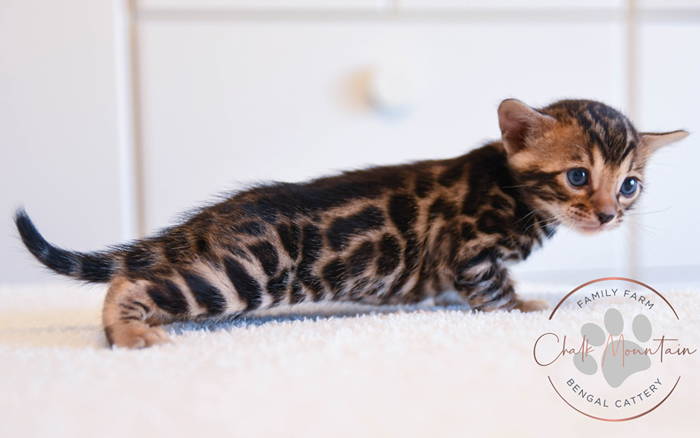 ---
Included with your bengal kitten:
- TICA Registration (limited/pet registration)
- Spayed/Neutered
- Purchase Agreement
- Health Guarantee (see purchase agreement for details)
- Vaccinations
- De worming
- Information packet
Copies of health testing and bengal kitten purchase documents found here.
---
Mother:
Star is an amazing mother and a sweet loving Bengal. She is also an fantastic silver bengal beauty.
More about this bengal kitten's mother, Star, and her personality, testing, and more.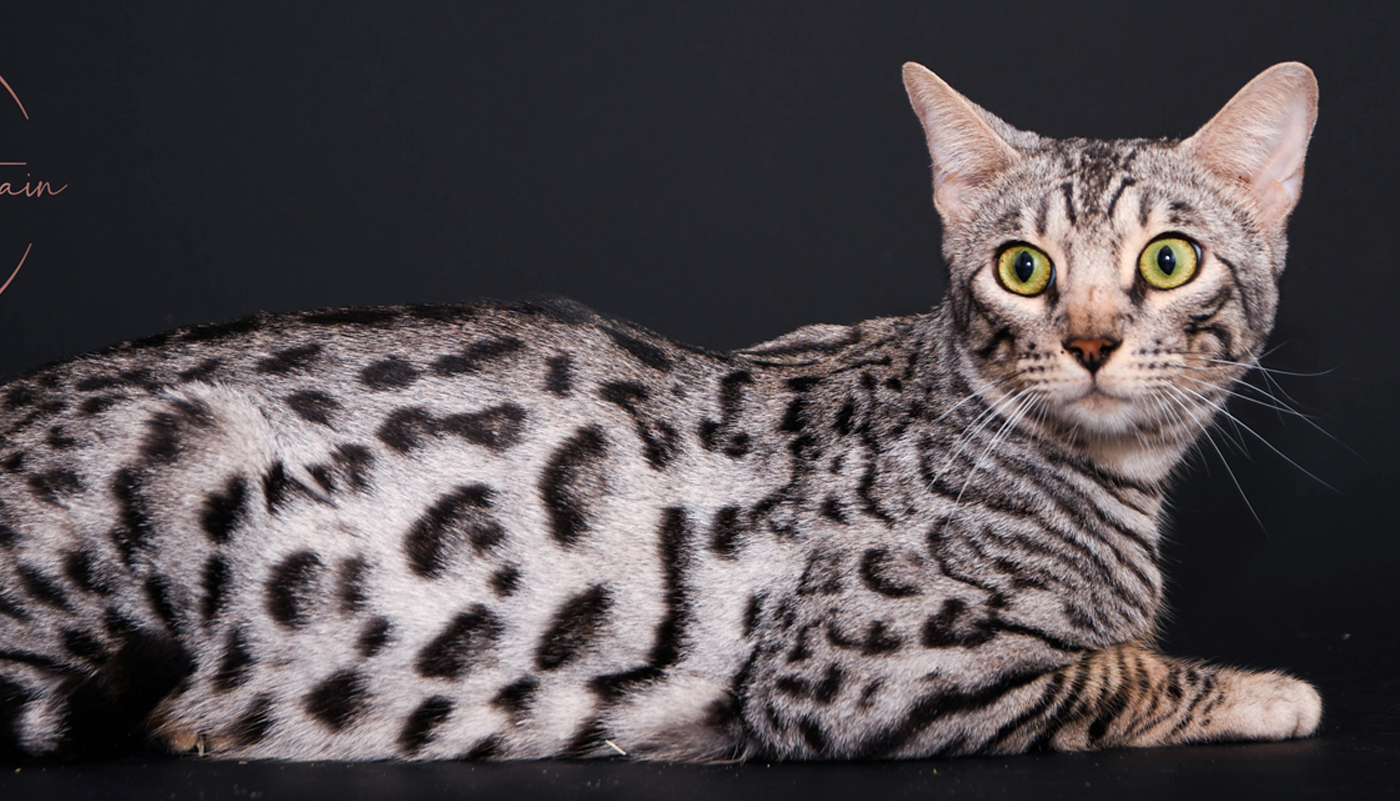 ---
Father:
Arctic is a social butterfly, and he is a TALKER! That typical Bengal cat voice, he thinks he can have full conversations even if you don't understand a word.
More about this bengal kitten's father, Arctic, and his personality, testing, and more.
---
About Our Mission as a Bengal Cattery:
All of our bengal kings and queens were chosen with care. We choose cats who are a strong representation of the bengal breed, but we also specifically look for bengals who's kittens would make great additions to your family. We have a large family with several young children - we understand the importance of socializing our cats and kittens so that they can be a family friendly pet. All of our kings and queens are an integral part of our own family, and while your kitten is with us - it is a part of our family as well.
---
Come Visit a Bengal Breeder:
We would love to give you a tour of our cattery. The kids love showing off all of the animals on the farm, especially the cats and kittens. Contact us to make an appointment so that you can see where our cats and kittens are raised. Visit our Texas Bengal cattery. If you can't visit our Texas Bengal cattery you can check it out online. Where our Bengal cats are raised.
---
Full Bengal Registration:
We do not sell kittens with full breeding rights, it is very important to us that bengal cats are only bred with full testing and strict ethical standards. We have a good relationship with a few bengal breeders who hold similarly high standards. Those breeders are the only ones we would consider selling a breeding kitten to.
---
What Will My Bengal Kitten Look Like?
Watching our sweet Chalk Mountain Bengals grow up and mature into the fantastic Bengal Cats is a lot of fun. The best way to see how a Bengal Kitten will look when he or she is older is to check out our previous kittens. We try to stay in touch and add pictures of our Chalk Mountain Bengals as they grow up in their new homes. Bengal Kittens as they Age