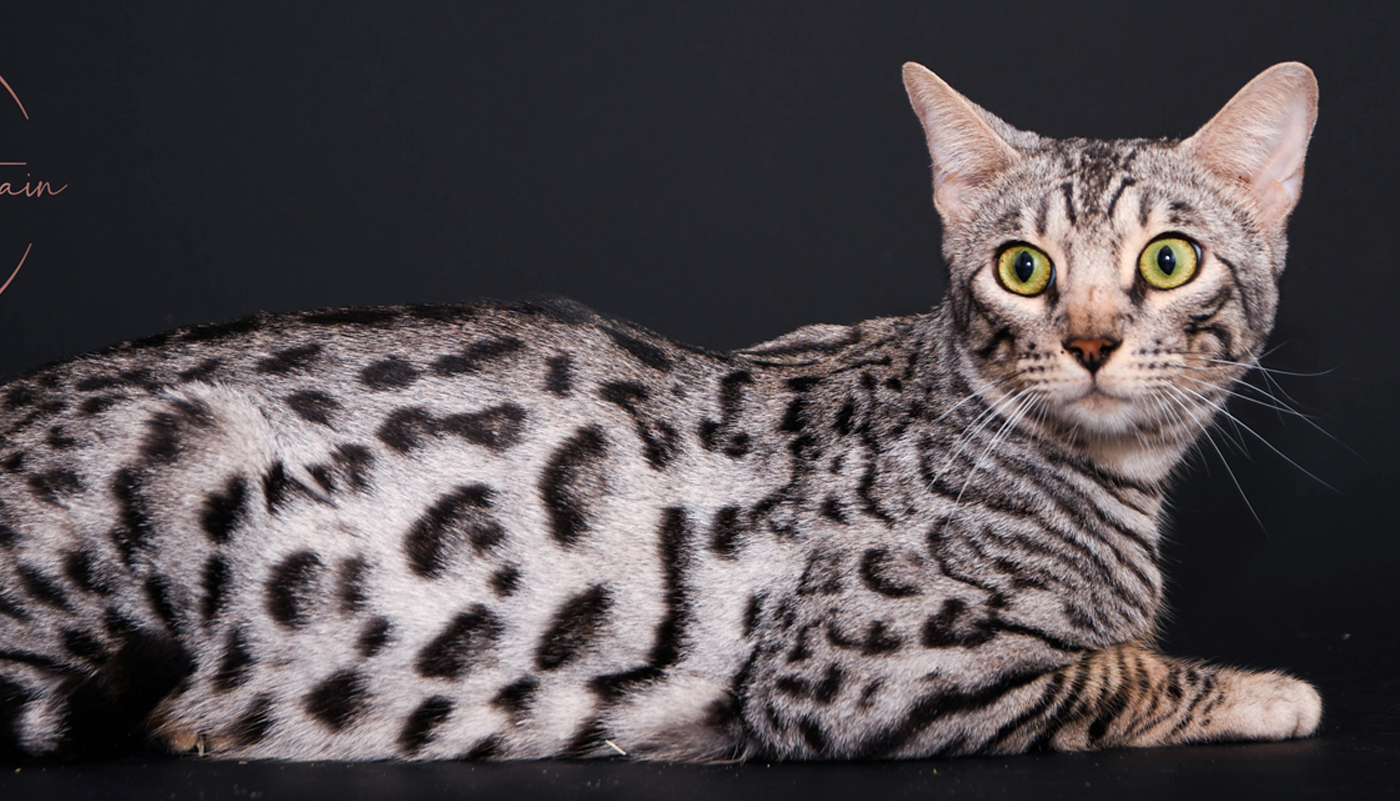 Chalk Mountain's Queen Star
Registered Name: Cerebrum*Art Starry Night/WC
Miss Star is a fabulous "Russian Lady", she is the most girly out of all our bengals.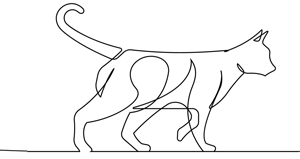 ---
Personality
A fun fact about Star, she was born in Russia and imported by a friend. Star is a very feminine bengal cat. She doesn't run around: she prances with both her head and tail held high. Star knows her beauty and loves to show it off. This bengal mom is a wonderful mother and loves all of the other bengal cats in our cattery. Star loves a good neck scratch but also doesn't mind being left to her own devices. She is easy going with kids, but isn't the biggest fan of toys. She is as unique as the spots on her bengal coat. Star's best quality is her amazing mothering ability, she loves snuggling her Bengal kittens away from the hustle and bustle of the world.
---
Medical
Star is healthy and happy! She is up to date on her yearly hypertrophic cardiomyopathy (HCM) screening and has always stayed certified clear of any heart conditions. Our screenings are done by a licensed Cat Cardiologist. Her most recent HCM echo was done on June 2023. If you would like proof of her HCM scan please let us know. We go the extra mile and HCM scan our bengal cats to make sure we're breeding the best possible bengal kittens we can. Most bengal breeders don't do the testing because it's expensive, check out our info on bengal breeder health testing.
Star has also had a full Wisdom DNA Panel done. The Wisdom Panel is the world's most comprehensive cat DNA test and is developed by leading geneticists and veterinarians. Along with insuring that Star is 100% bengal breed, it also screens for 45+ health tests, 25+ trait tests, and blood type. Star tested negative for every single health test in the Wisdom Panel. Proof of testing can be provided to you if requested. All of our cats are negative for PK-Def, PRA, and any other genetic disease that the Wisdom Panel tests for.
---
DNA Traits
Star is a silver bengal with dark black markings. Based on the results of her genetic testing she is a carrier of a non-Agouti gene. If paired with another non-Agouti carrier, Star could produce Melanistic bengal kittens. Star's very first litter of 2023 gave us our very own Melanistic bengal kitten. Star is also a carrier of the Dilution gene which can attribute to blue bengals and other varieties.
Like many of the bengals in our breeding program, Star is a carrier for the Glitter Gene. This is gene literally makes our bengal kittens glitter in the sunlight.